Gearing up for the

Summer Kick-Off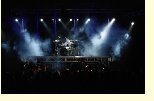 On Saturday, May 29th, Portage Atlantic will host the third annual Summer Kick-Off, a community fundraising concert that has collected significant funding in past years and has helped build awareness about Portage Atlantic. This year's Summer Kick-Off concert in Florenceville, New Brunswick will feature The Common People, Flat Top, and Clay Harrison.
This annual event has been made possible by Ayr Motor Express Ltd of Woodstock and Mr. John Maunder, a long-time supporter of Portage Atlantic. Contact the Portage Office in Fredericton at 506-472-4847 for more information.
Continuum of Care

pilot project

Over six months ago, Portage implemented a Continuum of Care pilot project at Cassidy Lake. This program ensures a two-year individualised follow-up for all Atlantic youth who have spent time at Cassidy Lake, regardless of how long they have remained in treatment; whether only one day, three weeks , or two months. The impact has been carefully observed over time and Portage is pleased to report that the Continuum of Care model is showing great potential. Read more...
Portage Atlantic

Annual Campaign

May 31st, 2010 will mark the end of the 2009–2010 Portage Atlantic Annual Campaign. We, at Portage Atlantic, would like to express our deepest gratitude for all donations received thus far. You are too many to name and much too important to ever forget.

With the contributions of individuals, businesses, foundations, and service clubs, we have raised $75,000 so far this year to help lead our troubled youth away from addiction. We have our sights set on our $100,000 goal by the end of May and hope we can count on your support to help us get there. Every dollar counts.

For any questions or concerns about making a donation to Portage Atlantic please call the Portage Atlantic Office in Fredericton at 506-459-1284. Donations can be mailed to: Portage Atlantic, 390 King Street, Suite 211, Fredericton, NB, E3B 1E3 or you can make a secure donation online.
Portage across Canada


Metamorphosis Day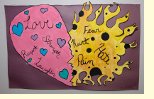 February 14th is the anniversary of the opening of the first Portage centre in Prévost, Québec. It has come to be known as Metamorphosis Day, during which all Portage facilities celebrate the transformation that our residents experience during their treatment at Portage. The event was celebrated across the country this year. Read more...
Portage's


Accreditation Process

Having received primary accreditation in 2008, Portage now has its sights set on full accreditation for the end of 2010. Representatives from Accreditation Canada will be visiting each Portage centre from June 7-10, 2010, after which they will produce an evaluation report on the measures that have been put in place since their last visit.
Accreditation will recognise Portage for the quality of the services provided, the capabilities of the employees, and the expertise of the organisation. Recognition from Accreditation Canada demonstrates that Portage is engaged in a continuous process of improving the quality of its services.